The Body Grievers Course
Deconstructing Your Negative Body Image Thoughts and Start Living Your Life… Regardless of Body Size
Have you ever felt a physical response in your body all because you saw a photo of yourself?
The perception of your body image is in conflict with the cognition of your body image. 
If you resonate with this – you're probably at the end of your rope. You've tried all the diets, you're trying out this body positivity thing and you still feel stuck. You feel desperate for some brain space back and all of this work feels hopeless.
How does one even begin to reconstruct our thoughts of body hatred?
I'm here for you. 
Inside the Body Grievers Course, you'll finally learn how to live in your body, regardless of shape or size and find a community that is struggling with the same things you are. 
Join us on the road to self discovery!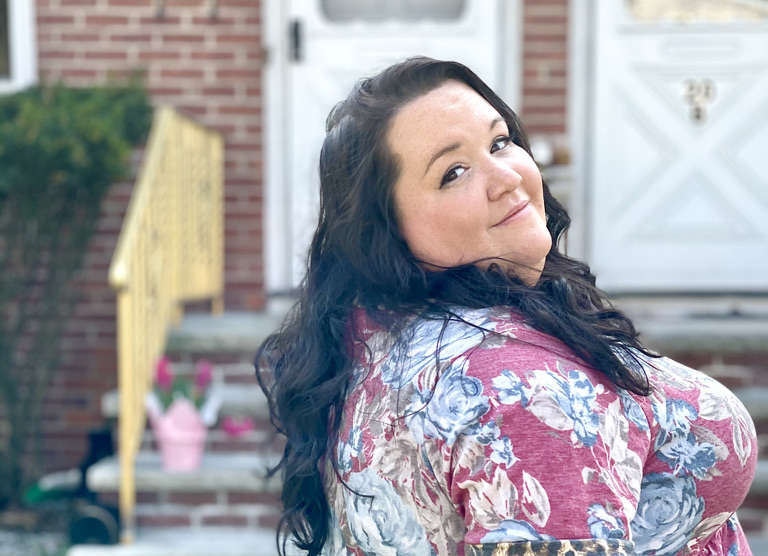 Before discovering HAES (Health At Every Size), I thought there was something wrong with me. I didn't believe that I could be healthy
or
happy in a bigger body. 
I believed that I would suffer the consequences of existing in a larger body.
I longed for freedom. I thought that if I could just be smaller, if I could control my body or control my food — I would be safe, I would be free.  I didn't realize that freedom started with letting go of control.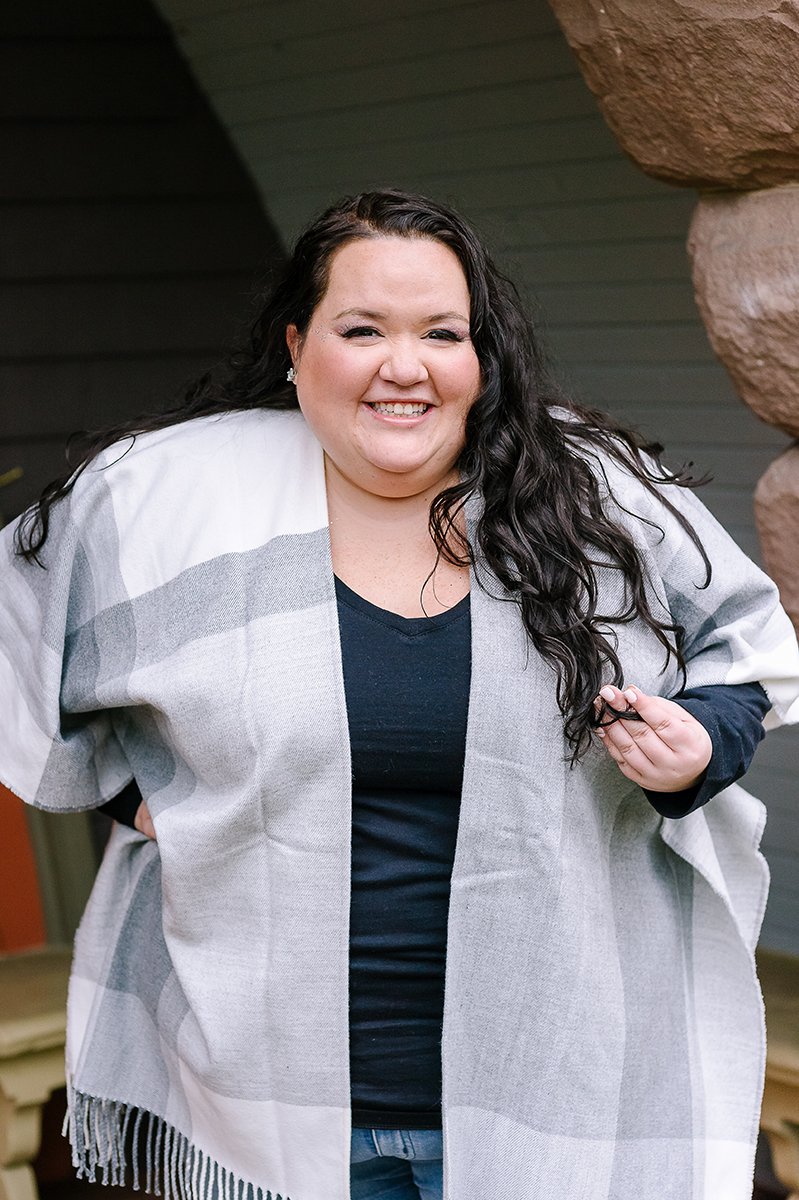 My journey to body acceptance was nothing short of challenging. I had to learn how to sit in the suck of my body image discomfort. I needed to change my definition of what body acceptance truly meant for me. I had to unlearn the notion that undoing this negative body image wouldn't be a simple checklist, but an ongoing excavation of my thoughts and beliefs.  
That is why I have created the Body Grievers Course. 
Using my unique Body Grief Framework, you'll be guided through the steps that I personally took to explore my body acceptance journey. You'll have the help and support of someone who's been there and come out the other side. You'll finally be able to develop your own toolkit so that you too can digi past your own Body Grief and find freedom, neutrality, and true body acceptance. 
And the best part – you won't have to do it alone. 
Imagine what body image freedom looks like
What would life look like if you were finally able to exist in your body regardless of your size without doubt of your worth, value and belonging in this world? What might you do? 
There is no denying that, and we will hold space for that. We can take inventory of the things you will or may lose out on (aka grief).
5 Sessions With Optional Live Course Small Group
Q+A For All Of Your Questions
Body Griever's Membership
Prompts To Do The Work On Your Own
Private Library of Call Recordings
"Bri fosters a supportive, connected, compassionate, SAFE environment which allows participants to process, learn and grow their skill set in order to navigate life in whatever way that looks like (in a larger body, through intuitive eating, using joyful movement, etc.). Invest in yourself. I'm glad I did."
"Bri is a fantastic facilitator and her insight and gentle questions added so much value to an already rich experience."
"Brianna goes above and beyond with her knowledge, time and thoughtful insight." 
"Bri is kind, compassionate, and so incredibly knowledgeable. She has lived the experiences… and is so skillful in helping us work through our struggles."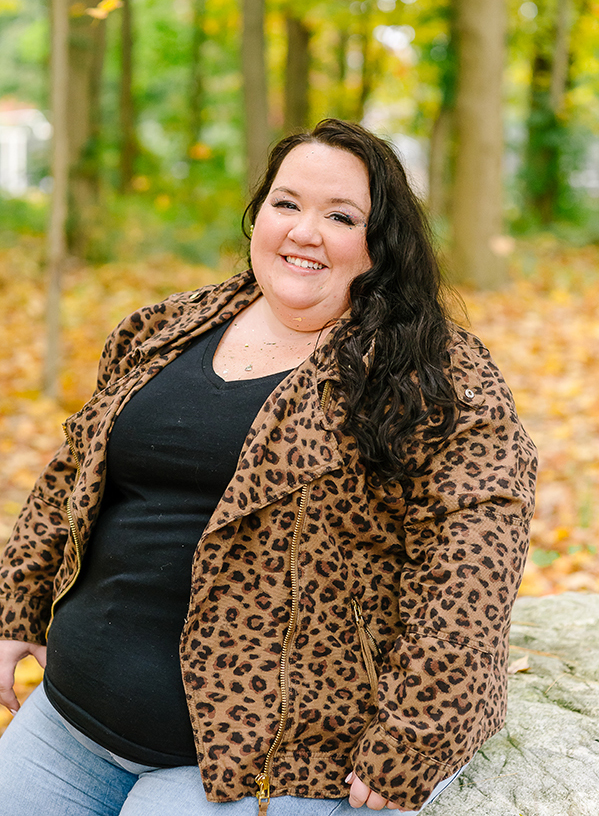 Call 1: Body Image is an Archaeological Dig
You'll learn how to tune into the messages your body is trying to give you and understand the root of your body image challenges. In this lesson, you'll be challenged to remember what's brought you to this place, but also to release the stories about your body that are no longer serving you.
Call 2: Body Grief
This transformative lesson will help you develop a toolkit for the uncomfortable feelings that inevitably come up for each of us when we start doing this style of work. You will learn how to accept what you cannot change and grieve for the body that you had or you wish you had in the process. Releasing these stories will help you to prepare for the next stage of your body image journey. 
Call 3: Body Image Gremlins
Ever think, "I've got this…" only to have a setback that costs you weeks of progress because you weren't equipped to deal with situations that activate challenging emotions for you? Yeah, me too. In this lesson you'll learn how to identify your Body Image Gremlins and develop the skills needed in your toolkit to handle any situation as it comes up for you.
Call 4: Sitting in the Suck
Sometimes… everything just sucks. And that's okay. As we progress through The Body Grievers Course, you'll learn that not everything is as easy as checking items off of a to-do list. It takes practice to actually sit in the discomfort of the feelings that we try to avoid on a routine basis. But, the beauty of doing this work consistently means that you get better and better at accepting, forgiving and moving forward regardless of what life throws in your path. 
Are you ready to do the work so you start to finally feel better and move into a place of love and acceptance with your body? Then you join this transformative community of like-minded people who are here to support you every step of the way.
What my community is saying:
"Hearing again and again about experiences with food, body, and diet culture that mirrored my own was so affirming and healing. The exercises we did each week helped me process some important truths about my own experience and gave me tools that I can use again in the future." – Sarah C.
"I'm so glad I made this investment in myself." – Sara G.
"I was gun-shy at first – [the price] seemed like so much money to spend on myself. The more I thought about it, the more I realized that I was worth it. I'm so incredibly grateful that I made the investment in myself."  – Maria N. 
It's time to take control of your life, dismantle your negative body image beliefs and start to actually live.
Together, we'll debunk the lies you've been believing while building up your toolbox so you can accept your here & now body and enjoy your life. I'm so ready to watch you succeed. Join us!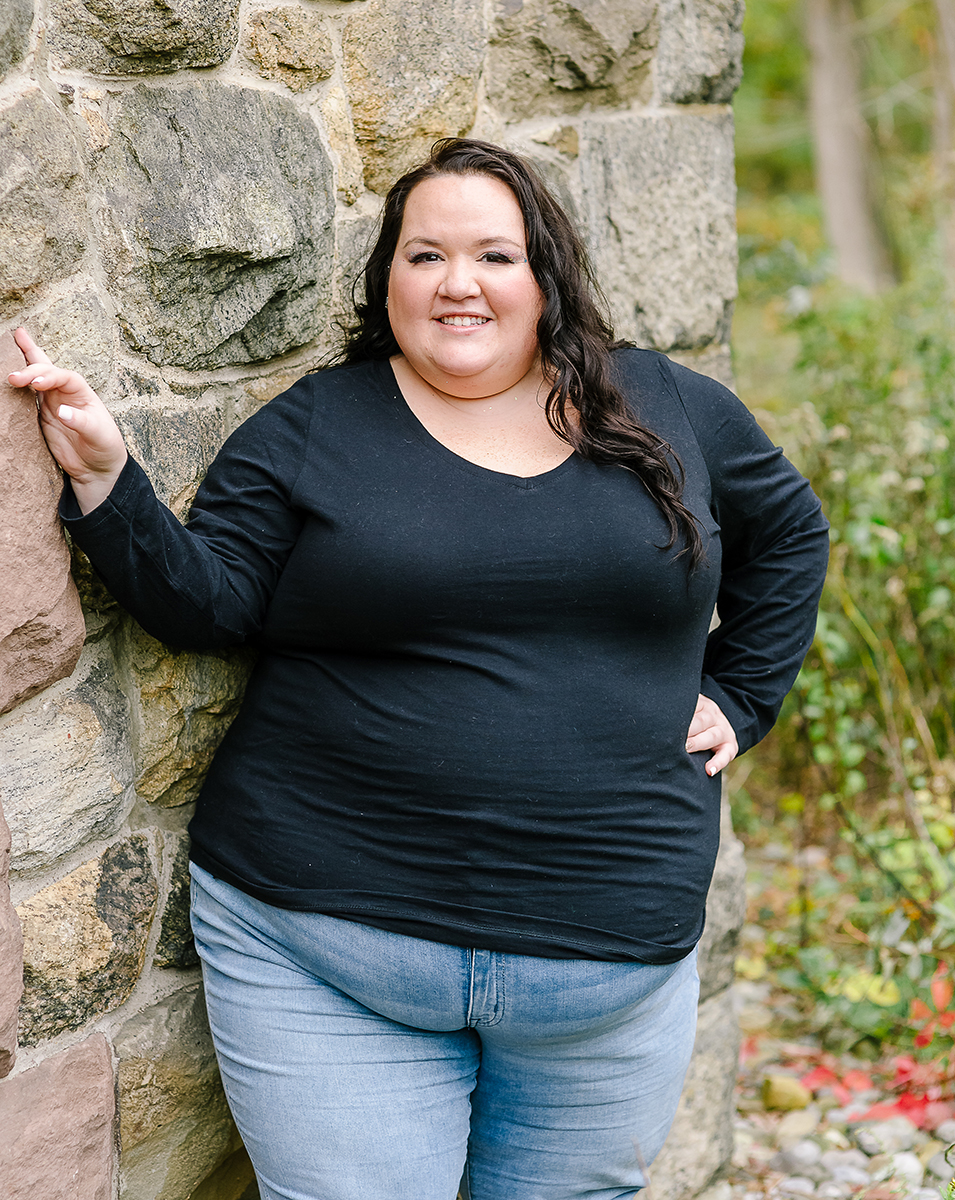 What is the investment of the program?
The Body Griever's Self-Study Course is an investment of x1 installment of $597. Payment plans are available upon request.
Will I have individual support from Bri?
You'll have group access to Bri in the membership you're receiving as a part of this course! Ask us how you can upgrade your offer to include a 1:1 component.
What if I have an eating disorder?
This course could be a great addition to your recovery journey. I advise you discuss this course with your team before purchasing.
How often will this course run live?
The Body Griever's Course will run live a few times a year the most current round will be December 2021.