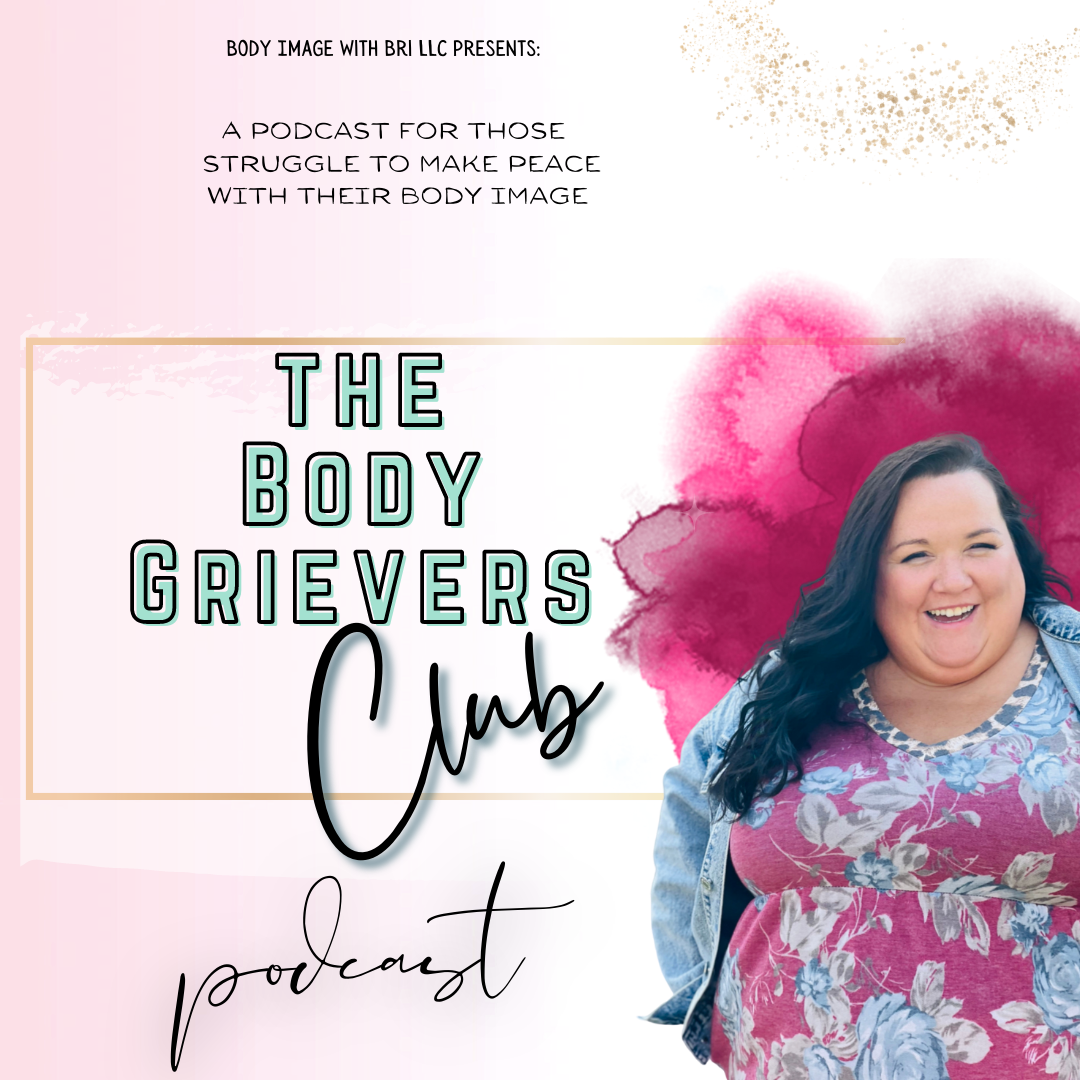 The Body Grievers Club Podcast
A podcast aimed to help you explore your body image
In my experience of grief, it often feels like a club. A club that no one wants to be a part of but when you meet someone with that shared experience, you understand them.
This has been my same experience with body grief. So I made the Body Grievers Club.
My goal with this podcast is to not only help change the cultural conversation from diets & rules to acceptance & freedom — but furthermore, help you feel less alone in your body image excavations. Join me as we explore the ins and outs of body image, self-esteem, diet culture, self-love and finding peace as you come home to your body. Listen on Google Podcasts
Listen to the most recent episodes
Here's what people are saying
Bri hosts this show with such an admirable blend of vulnerability and confidence. She knows the value of the messages shared on this podcast, but knows that they can be hard for some to hear or share. She speaks with conviction and humility about her work and her experiences. I also find her tone so gentle and reassuring — something crucial in covering such sensitive material. Bri is aware that while her own experience is valuable and worth sharing, experiences with body shame and disordered eating happen to bodies of all shapes, sizes, colors, and abilities, and she works to give a range of people the opportunity a voice and a space on this podcast.
Thanks for your work, Bri. ❤️
I have learned so much from Bri from her podcast, her Instagram posts and stories. She is authentic, patient, and understanding. When she says, "Hey friends!" She means it. Bri has changed my life in how I move through the world and my learning about body image, body love, and body grief.
Thank you Bri, for your words and wisdom. You help me feel seen, worthy, and heard. I found you on Instagram and was so excited to hear you had a podcast. Keep up the great work!!
Bri's Instagram and Body Image with Bri podcast have helped me tremendously on my own body image journey. I appreciate her vulnerability to share personal stories as I have had so many "I thought it was just me…" moments. I am beginning to dismantle the scripts, stories, and rules I've ascribed to for many years because of all that I have learned from this podcast! I appreciate Bri's perspectives and teachings so much!
Loved listening. Felt like I was learning from a friend 🙂